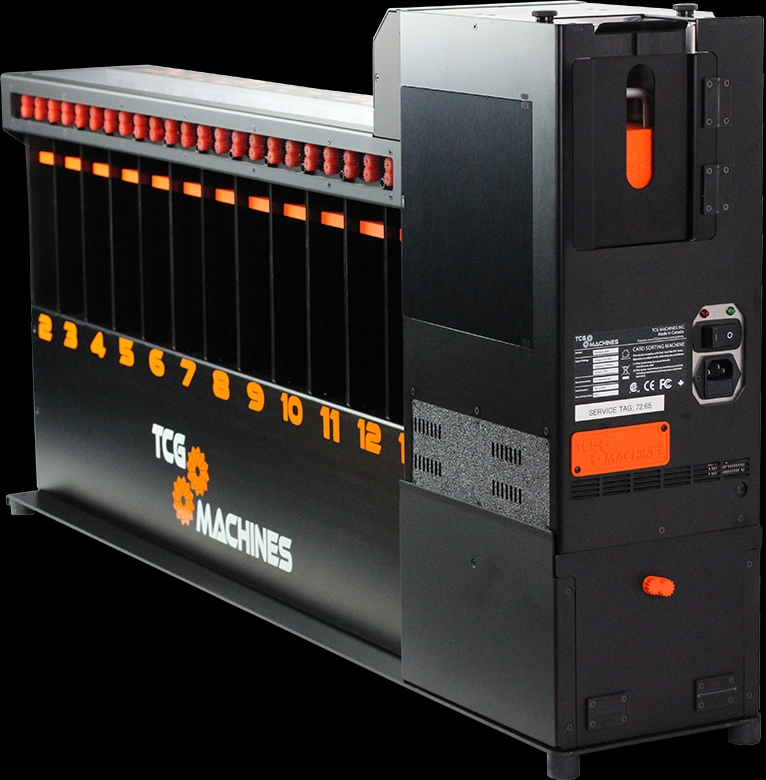 Appearance of the production PhyzBatch-9000 will differ slightly from those shown in the photographs.
PhyzBatch-9000 Pre-Order
TCG Machines' PhyzBatch-9000 recognizes and categorizes cards by nearly any metric, including price, card type, and foil determination.
When can I get one?
You can expect your machine to deliver within two months of placing your order.
*excludes shipping
**excluding taxes
*Shipping limited to US and Canada only at this time.